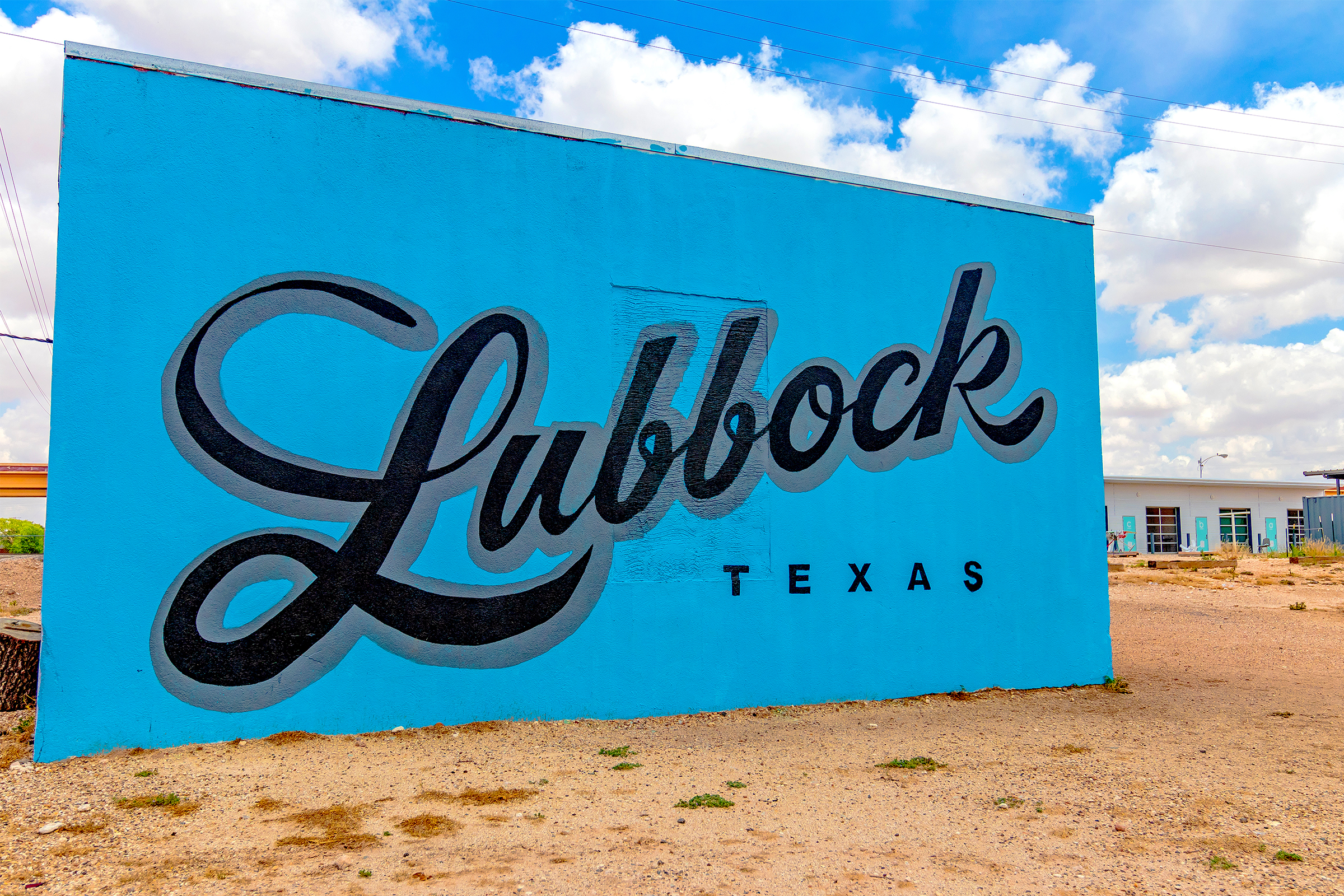 Events in Lubbock, TX
Lubbock has plenty of events and festivals all year round that the entire family will enjoy. Most events and festivals are free or have a low cost, especially for college students. Texas Tech University puts on a few popular events that bring the Lubbock community together along with alumni. The information for these events can be found on the City of Lubbock website or the university events website. Lubbock also offers many set events throughout the year, as well as weekly events. Visit the City of Lubbock website to view a guide of all the events and festivals being held.
Carol of the Lights
The Carol of Lights is an annual event that has been put on for the last 62 years by Texas Tech University, and it is one of the most awaited events. This event involves 25 thousand Christmas lights that cover 13 buildings. The event preparation begins in September so Texas Tech can be covered with tons of colorful lights. The event is in the center of the Science Quadrangle, where hot chocolate is served and Christmas songs are performed by the Texas Tech University Combined Choir. This event is completely free and anyone is welcome to attend.
This joyful event is located at 2500 Broadway, Lubbock, TX, within Texas Tech University. So, when the Christmas season approaches, remember to call all your friends and family. You do not want to miss this wonderful ceremony that only occurs once a year in Lubbock, TX.
Texas Tech Homecoming
The Texas Tech Homecoming is a week-long event that offers fun activities for Texas Tech students to do every day leading up to the awaited football game at the end of the week.
The week's highlight for students, especially freshmen, is the So Sing event. At the So Sing event, students from sororities, fraternities, and other organizations partner up with each other and train for weeks to perform a dance while singing a song. They all pick a theme, as well as a costume and song that goes along with it.
Another event within Homecoming week is the parade that takes place in October. Alumni travel to Lubbock from all over to view this parade. The parade is also one of Lubbock locals' favorite Homecoming event. At this event, students make floats decorated with their chosen theme and dress up.
Most of these events take place within Texas Tech University, Broadway Street, or places nearby. For more information, look up the Texas Tech University event website.
First Friday Art Trail, Lubbock, TX
The First Friday Art Trail takes place on the first Friday of each month and features art from Lubbock locals. At this event, there is live music, art, and lots of community fun. The event offers a map of the displayed art and a schedule of the music being performed. There are also tons of cool food trucks with great food. This event is completely free for people to attend.
This event takes place predominantly at the Lubbock Cultural District and the LHUCA. For more information and festival guide, please visit the LHUCA website at http://lhuca.org/events/2021/2/5/first-friday-art-trail-.
South Plains Fair
The South Plains Fair is an annual event held at the beginning of the fall season. It features a plethora of fun carnival rides and delicious food that will suffice any appetite. This is a family-friendly event with plenty of fair games to play and win prizes. The carnival has different themed nights during the week, including one for college students where they receive discounted admission. Within the fair, there are also animal shows with a variety of categories. This fair is one that Lubbock looks forward to all year.
This fair is located at 105 E Broadway, Lubbock, TX. Parking at the site is $5 and only cash is accepted, so please remember to bring some with you.
Santa Land
Santa Land is a drive-through Christmas festival that takes place in December. This event features Christmas lights and decorations, a huge Christmas tree, animated displays, bonfires, and traditional holiday scenes. This event is a great option to admire Christmas lights without having to walk around in the cold or just a fun ride with family, friends, or significant others. This is an annual event that brings the Christmas spirit to the city. Admissions are free for all to come and have a jolly time.
This event is located at 600 Cesar E Chavez Drive, Lubbock, TX. For more information, check out www.playlubbock.com.
Adopt an Animal
Adopt an Animal is a weekly event held every Saturday by the SPCA to encourage the adoption of homeless cats and dogs. If you do not see a pet you want to adopt at the event, you can find the animals that are currently available for adoption on their website. If you would like to contribute more, volunteer opportunities are always available at their center.
The Center is located at 8901 HWY 87 Building 119 Lubbock, TX. For more information please visit https://www.southplainsspca.org/.
Wolfforth Farmers Market
The Wolfforth Farmers Market is a weekly event that takes place every Saturday. This farmers market hosts various local vendors with diverse products. You can also find food trucks in case you get hungry after all that shopping. If you would like to see the weekly vendors, Wolfforth Farmers Market posts updates on their social media platforms. Another cool feature about this farmers market is that pet adoptions are held most weeks. The outdoor event is eco-friendly, so remember to take reusable bags with you because you are sure to find lots of good things. This is a great event to get out and interact with the Lubbock community, so this travel might even become part of your Saturday morning routine.
This farmers market site is located at CR-1700 Wolfforth, TX, just a few minutes away from the center of Lubbock. For more information, look them up on all social media platforms.
Cotton Court: Live Entertainment
The Cotton Court Hotel holds weekly live music performances. Even if you miss an artist one weekend, there is a chance they will be back soon for another weekend. Many of the artists are popular West Texas bands and solo acts. The events are held outside Thursday through Saturday every week. If you enjoy country music in an intimate scene, this is the event for you.
The event is located at the Cotton Court Hotel, 1610 Broadway St, Lubbock, TX. Check out https://www.cottoncourthotel.com/ for the calendar of artists that are scheduled to perform.
JAB Fest
The Josh Abbott Band puts on an annual festival, and Lubbock looks forward to the event all year. The festival lasts for two days and showcases artists from around Texas. Every year the festival only gets bigger, so there are always more prominent artists to look forward to. The festival typically takes place at the Lonestar Amphitheater in October. So, if you enjoy country music, this West Texas festival is the one for you.
This event is located at 602 E 19th St, Lubbock, TX. For more information on dates and the artist guide, visit https://www.everfest.com/e/jabfest-lubbock-tx.
Parade of Homes
The Parade of Homes is an annual event put on by the West Texas Home Builders Association. The best part of this event is that a portion of the ticket sales goes toward providing a first responder or veteran with a home. In 2020 there were 26 homes on display in 3 different neighborhoods. The Parade of Homes has been going on for 65 years now, and they have seen a high turnout every year.
For more information and updates on the event or other related events, look up https://www.wthba.com/.
4th of July
Lubbock loves to celebrate holidays, so the 4th of July is no exception; they celebrate with a day full of events. Fourth on Broadway is the most popular 4th of July event in Lubbock. The Daytime Picnic in the Park event takes place at Makenzie Park. During this portion of the day, there is a parade to kick off the day festivities, following by live music concerts, food eating contests, fishing tournaments, among many more activities to do throughout the day. There is also a special area for kids to be entertained and play all day long.
The second part of the day consists of an Evening Celebration. During this portion of the day, there is an evening live music concert that takes place at the United Supermarkets Arena, and to finish the night off, there is a beautiful firework display. This festival is the perfect way to celebrate this special national holiday.
For more information visit https://www.broadwayfestivals.com/4th.
Hometown Heroes
Hometown Heroes is a popular music festival that makes its way all over different Texas cities, including Lubbock. This event lasts two days and usually takes place in September. This festival features live performances by various artists with diverse music genres that will fulfill everyone's taste. At this site, you can find multiple food and drink vendors in case you want to grab a quick bite or get a refreshing beverage.
This festival is located at 5006 Auburn St, Lubbock, TX. For more information, visit http://www.thereddirtrebel.com/concert/hometown-heroes/.
Hub City BBQ Cookoff
The Hub City BBQ Cookoff is a popular annual BBQ competition in Lubbock by the Lubbock Chamber of Commerce. This event has been going on since 2000 and as the years go by, it just gets bigger. The purpose of this event is to support local small business BBQ owners and grilling lovers. In this competition, the participants compete for titles such as the best ribs, brisket, dessert, and more. This event is not only about BBQ, but it also features performances by local artists, and people can participate in fun games to win prizes.
This event is located at 105 E Broadway, Lubbock, TX. To get tickets, check out the Hub City BBQ Cookoff Facebook page.
Story by Fernanda Tranco, Campus Live intern